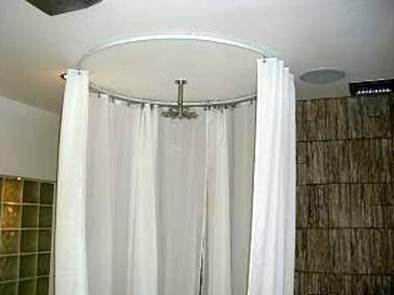 Roman Tub Enclosure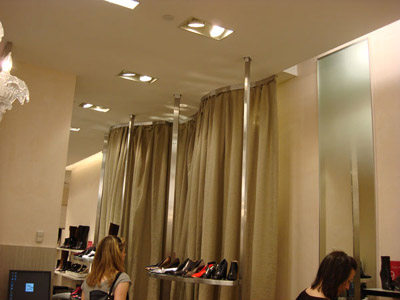 Saks Fifth Avenue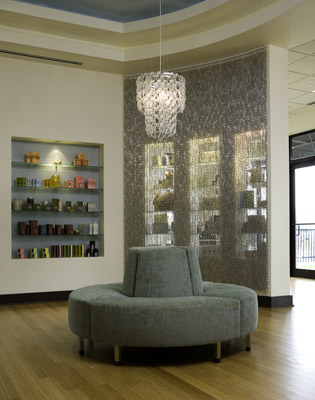 Beauty Parlor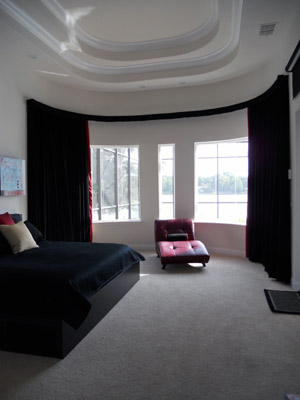 The Drapery Company
Lutz, Florida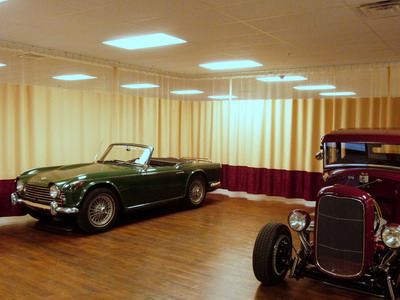 Flex Track continuous straight run at Historic Motor Sports in Candia, NH, fabricated by Expressions in Fabric, Wakefield, MA.

FlexTrack, the Flexible and Bendable Drapery Track
FlexTracks is a highly bendable, multipurpose curtain track system that can be quickly customized to fit any wall shape or ceiling curvature. The track comes in continuous rolls of up to 164 ft, eliminating the need to splice track.
FlexTrack is a patented, all-purpose curtain track system that is I-beam configured and embedded with a metal spine for extra strength and flexibility, coated with the highest-quality resin. Our tracks can hold substantial vertical loads while also bending horizontally to any curve.
Easy installation: just cut with a hacksaw to size.